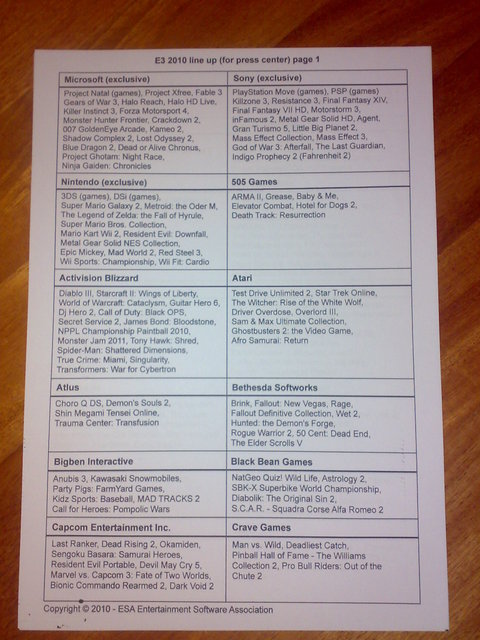 E3 is just around the corner, believe it or not, and the news is already starting to flood the internet. We have lineups, companies announcing their attendance, and of course massive game announcements that come early.





With that in mind we have a spreadsheet that lists games that will be at the major conferences, and on a specific list is something truly amazing. Goinghere, you can see this list.





Granted this can easily be faked we will take it with a grain of salt. However on this list is Metal Gear Solid HD. Being MGS was originally a PS1 game, its not capable of doing HD without some sort of remake. Also on the list is Resistance 3, the Insomniac exclusive that many people are hyped for.





And for those Mass Effect fans (like myself) Mass Effect 3 is also on this list. However this is the downfall of the list that needs confirmation. Did Sony secure a deal or is this some sort of typo? Either way if all these games appear at E3, prepare for one hell of a bankrupt car ride!



Ps3center